Moving soon? If you're looking for removal companies in Norwich, we can help with that. Check out our best tips for hiring a moving company and freeing up your mind for all of the other decisions that come with a move.
Find moving companies in Norwich
Below you find removal companies active in Norwich.

Which Factors Affect the Cost of Removal Companies in Norwich?
Here, you'll find some of the things that impact your move's price. Don't forget these will be important for removal companies in Norwich to know about.
Move size: The less you take, the cheaper the move. Toss out anything you don't need to take, and your wallet will thank you.
Type of truck/van: Big moves require big vehicles, and big vehicles come with higher prices.
Distance to cover: The further you move, the more you'll pay.
Additional services: Movers in Norwich usually offer extras like cleaning, furniture dismantling, and other services to make your move smoother.
Move date: The best rule of thumb is to move outside of summer months on a weekday to keep costs down.
Below is a breakdown of the removal costs as well as packing costs for 1-4 bedroom house.
| Number of bedrooms | Removal Costs | Extra (packing and assembling furniture | Total Costs |
| --- | --- | --- | --- |
| 1 | £400 | £150 | £550 |
| 2 | £500 | £200 | £700 |
| 3 | £700 | £400 | £1100 |
| 4 | £800 | £500 | £1300 |
Get Personalized Quotes from Local Removal Companies in Norwich and Save Money
Do you want to find the best removal company? You're a few minutes away from getting custom quotes for movers in Norwich. Fill out our quote request form to receive up to 6 quotes and save big on your move. It costs nothing, and there's no obligation to use the companies who provide quotes. Compare prices from a handful of removal companies in Norwich and pick the one that suits you best! You'll move easily and at the best price present on the market.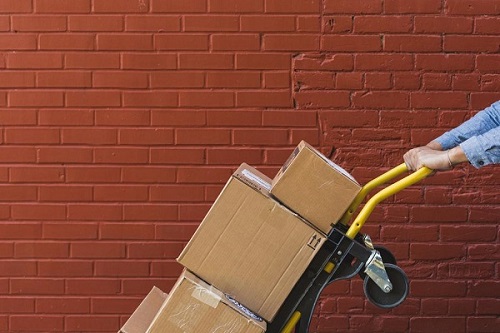 When is the Best Time to Move With a Removal Companies in Norwich?
What is the best time of year to move to or from Norwich? This depends on many factors. When it comes to cost, if you avoid the summer, you're sure to save on your local moving company. Unfortunately, most families with kids cannot avoid this peak season without an interruption to the academic year.
Spring and autumn tend to have more reasonable rates, so if you can pick one of these seasons, you'll get good prices while still avoiding the worst weather of the year. That said, removal companies in Norwich are sensitive to demand, so if you move in the winter, you may find some of the best rates of the year.
The same is true for the most in-demand days of the week. Most people try to move on a weekend or long weekend, so moving in the middle of the week and trying to avoid holidays is usually the best idea. Tuesdays and Wednesdays are great choices.
If you are moving to a close by city, such as Peterborough or Cambridge, most mover will be able to offer you a competitive price all year long.
Removal expert in Norwich area
Are you moving whitin the Norwich area? Or you want to compare more companies? Then check out removal companies in the region or cities closeby. Below, you find information about local movers and the best way to get in contact with them.
House removals near Norwich
Top 5 Things to Check-Off When Moving House
Above, we showed you an overview of the potential removal costs that you might incur on removal companies in Norwich. Here are some more suggestions on how to get ready for your move:
Change your address
The next important step is to change your address. This is important when it comes to paying your local taxes. Find out about the deadlines that must be met when registering in your new city.
Keep your utilities up to date
Of course, you may move at a time that does not exactly coincide with your billing cycle. If this is the case, it is highly recommended that you inform your utilities about your move as soon as possible.
Sort through your items
The main factor in the price of your move is how much stuff you'll take. If you own things that you no longer want, you might be able to sell them.
Pack with enough time in advance
If you want a speedy moving day, then packing in advance is a great idea. You can also bring costs down by packing everything yourself and having it ready for the movers in Norwich.
European and Intercontinental Removal Companies in Norwich.
When dealing with international removals, you'll be looking into quite a few more factors than you would with a domestic move. Not all removal companies in Norwich will be willing to handle an international removal. Furthermore, if you are moving quite far away, you might have to deal with services that most movers in Norwich are not even equipped to handle.
Depending how far away you'll move and how fast you need your belongings to arrive there, you'll have a handful of options at your disposal. If you can't access your new home by land, you'll have to consider shipping by sea or by air. Sea freight is usually the cheapest option, and air is the most expensive.
Either one will also include a land element from the port or airport to your door. International removal might have also extra costs due to customs duty. Also, the longer your stuff will travel, the greater the chance that something will break, so look into insurance that will cover your belongings the whole way!
Get Free Quotes For Your Move!
Getting started is tough, so we're making it easy. We can connect you with removal companies in Norwich and making you save up to 40% with a short few minutes! Fill out our quote request form with no obligation and get up to 6 removal offers. It's the easy way to take the stress out of your move, find the best mover at the best price. Our professional and experienced movers in Norwich are always happy to help.