Are you planning on moving house soon and are now searching for removal companies in Oxford? Here, we cover the costs and services involved when hiring a removal company as well as important tips to ensure a successful move ahead.
Find moving companies in Oxford
Below you find removal companies active in Oxford.

How Much do Removal Companies Cost in Oxford?
Are you moving house? To know the cost of your move you can contact removal companies in Oxford: they will offer you a price based on the determinants of your removal. The price, in fact, depends on the amount of items you need to move in your new house, the distance between the old and the new house, the use of extra moving services, such as packing, storing, cleaning, and assembly of furniture, and, last but not least, your moving date. Therefore, to receive an accurate moving quote, you should talk details with the removal company in Oxford. Often they will request an inspection to check whether there are accessibility challenges or particularly large items to transport. If you would like to know the average prices of house removal in the UK, check the table below. You will see how the extra packing service can impact the total cost of your removal.
| Number of bedrooms | Removal Costs | Extra packing costs | Total Cost |
| --- | --- | --- | --- |
| 1 | £400 | £75 | £475 |
| 2 | £500 | £120 | £620 |
| 3 | £700 | £150 | £850 |
| 4 | £900 | £200 | £1100 |
Contact Trusted Removal Companies in Oxford Today
You're a few clicks away from getting customised quotes for moving companies in Oxford. Fill out our online quote request form to receive up to 6 quotes and save on your move. There's no obligation to use the companies who provide quotes, and the best part is that it's free. Compare prices from movers in Oxford and decide on the one that meets your exact needs.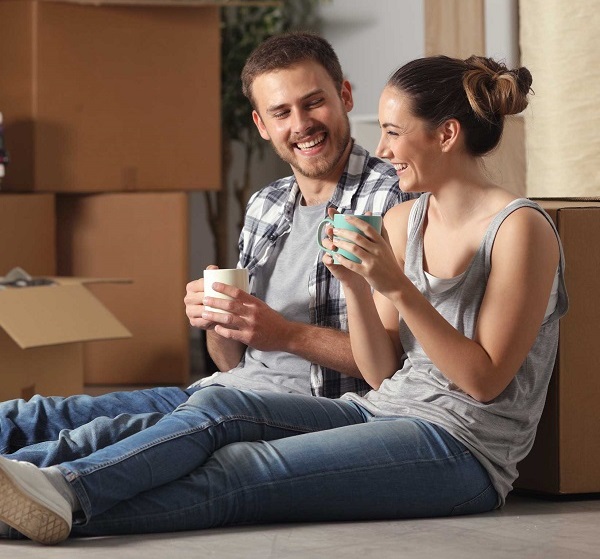 Examples of Average Costs for Removal Companies in Oxford
The total distance to-be-travelled is among one of the most important factors that affect the total cost of removal companies in Oxford. The further away your destination is from your current home, the more you'll have to pay for your house removal. Some movers in Oxford either charge a certain amount per hour plus another per mile or simply charge a specific amount per mile. For example, when moving from Oxford to Reading, you can expect and extra cost of £1 per mile for an average of £40 more on the total.
Aside from the cost of removal and additional services you add-on, there are certain factors that will affect your total cost. Being aware of these during your planning phase will help you identify areas to save on your removals in Oxford.
Time of year: Do you plan to move during the weekend or on a weekday? What about on a federal holiday? Are you flexible on dates?
Accessibility: Is it easy to access your current home and your new one to pick up and deliver your belongings?
Mode of transport: What type of vehicle is needed to make the move happen?
House removals in Oxford area
Searching for a removal company in Oxford? Don't forget to check out also the moving expert operating in the surrounding areas. Below you find certified companies in five of the closeby cities in the area of Oxford. Check out their profile and reviews and make the best choice for your move!
Moving Companies near Oxford
Things to Check Off Before Moving House
Above, we showed you how much you might pay for removal companies in Oxford. Here are some more suggestions on how to prepare for your move:
Don't forget to change your address
Setting up post forwarding will ensure you don't miss a single correspondence. Also think about who else might need to have your new address like your job, city hall, and your friends and family. We offer a great change of address checklist that can help you keep everything under control.
Keep your utilities up to date
You might move at a time that isn't in line with your billing cycle. If this is the case, it is very important that you inform your utilities about your move so that they know what to expect and only bill you for what you use.
The more you take, the more you'll pay for your move. If you own things that you don't want any longer, try selling them.
Throw some old stuff away
When moving to Oxford, it could be good to think about the stuff you no longer need. If you can't sell it, it might still be worth getting rid of things you don't want or need.
When you decide to handle packing yourself, it's easy to leave it until the last moment and create a time crunch. Don't complicate your moving day! Pack in advance and make sure you don't stress yourself out with procrastination. You can also have the movers in Oxford do the packing for you before bringing everything to Oxford.
Services Offered by Removal Companies in Oxford
Removal companies in Oxford might be able to help you in ways you didn't even realize. Check out our list of additional services that you may benefit from.
Setting up and dismantling: Most professional moving companies are able to handle the assembly and disassembly of your furniture so that your new place is ready to live in as quickly as possible. This can be a huge time-saver and it makes the process much easier.
Packing: Packing your things can be one of the most annoying tasks during your move. If you hire a removal company to do it for you, you can spend your time and energy on other things. Additionally, you can rest assured that your possessions are packed professionally.
Cleaning: Many movers in Oxford also offer cleaning services, which helps you get your old home ready for the landlord or owner.
Storage: Sometimes you need to store your things for a period while you make the transition to a new home. In these cases, it's important to keep your furniture somewhere safe. Removal companies usually have short and long-term services for this.
Special requirements: Some moves involve the transportation of special items, such as works of art and instruments. With special requirements like these, it is important to use the expertise of a professional moving or relocation company to ensure that your special items are transported to their new home without complications.
Furniture lift: Large or bulky items might need a special solution. A furniture lift can do the trick when stairwells and doors are too narrow for these items. Let your removal company know if a furniture lift will be needed.
Look for The Best Deals and Local Removal Companies
Are you ready to find the right moving company for you? Your next step is sending a quote request to reliable removal companies in Oxford. If you see multiple price quotes in one place, you can easily figure out which one offers the best value for money. With a savings potential of up to 40%, you benefit enormously from comparing several offers. Fill out our no-obligation inquiry form and receive up to 6 removal offers. In this way, you increase your chances of a successful and easy move in Oxford. Our experienced movers in Oxford are happy to help and answer any questions you may have.