Moving can be a time-consuming and stressful process. Removal companies in Sunderland are available to help make this process as seamless as possible. Continue reading for the best tips for hiring a local moving company.
Find moving companies in Sunderland
Below you find removal companies active in Sunderland.

What are the Costs For Removal Companies in Sunderland?
The average cost of removal companies in Sunderland for a 2-bedroom house within the UK ranges between £400 to £900. This is calculated based on a variety of factors including, the total distance (point A to point B), total volume weight to be transported, mode of transport, and any additional services, such as packaging, disassembly, storage, and/or cleaning.
In the table below, we break down the removal costs for a 2-bedroom house with packing, disassembly, storage, and cleaning services selected.
| Service | Details | Average Cost |
| --- | --- | --- |
| Removal | Loading, transporting, and unloading your belongings from point A to point B. | £500 |
| Packing | Expert packing of items and furniture | £125 |
| Disassemble | Taking down furniture | £75 |
| Storage | Use of storage facility | £75 |
| Cleaning | Professional cleaning services | £150 |
| Total | 2-bedroom house removals | £900 |
You may not need additional services depending on the number of belongings and the distance between your current and future home. However, being aware of the services and costs available will help you determine where you can save money.
Get Personalized Quotes from Local Removal Companies in Sunderland and Save Money
Do you want to find the best removal company? You're a few minutes away from getting custom quotes for movers in Sunderland. Fill out our quote request form to receive up to 6 quotes and save big on your move. It costs nothing, and there's no obligation to use the companies who provide quotes. Compare prices from a handful of removal companies in Sunderland and pick the one that suits you best! You'll move easily and at the best price present on the market.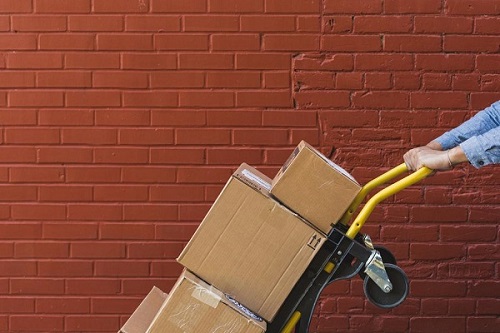 When is the Best Time to Move With a Removal Companies in Sunderland?
What is the best time of year to move to or from Sunderland? This depends on many factors. When it comes to cost, if you avoid the summer, you're sure to save on your local moving company. Unfortunately, most families with kids cannot avoid this peak season without an interruption to the academic year.
Spring and autumn tend to have more reasonable rates, so if you can pick one of these seasons, you'll get good prices while still avoiding the worst weather of the year. That said, removal companies in Sunderland are sensitive to demand, so if you move in the winter, you may find some of the best rates of the year.
The same is true for the most in-demand days of the week. Most people try to move on a weekend or long weekend, so moving in the middle of the week and trying to avoid holidays is usually the best idea. Tuesdays and Wednesdays are great choices.
If you are moving to a close by city, such as Newcastle upon Tyne or Hartlepool, most mover will be able to offer you a competitive price all year long.
Removal expert in Sunderland area
Are you moving whitin the Sunderland area? Or you want to compare more companies? Then check out removal companies in the region or cities closeby. Below, you find information about local movers and the best way to get in contact with them.
House removals near Sunderland
Tips for Making the Moving Day Stress-Free
If you want to have a stress-free moving day, moving checklists and preparation are highly suggested. Below we offer you some suggestion to make your removal easy.
Ask your removal company in Sunderland for an estimated time-frame for their work so that you can schedule a cleaning service to stop by once the movers are all done.
Don't forget to consider how long it will be until you're into your new place so that you can pack accordingly and keep your essentials clothes at hand.
It may go without saying, but make sure you wake up well before the movers arrive to avoid any time crunch once they're at your door. Plan out a quick but energizing breakfast that you can prepare the night before to avoid having to do much on the big day.
Maybe even run out to a local café to pick something up so you can have everything completely packed. If you bring some coffee or snacks for the movers in Sunderland, they'll be sure to take extra special care of your belongings.
Benefits of Hiring Removal Companies in Sunderland
Movers in Sunderland might be able to help you in ways you didn't even realize. Check out our list of additional moving services that you may benefit from.
Special requirements: It is important to use the expertise of a professional moving company when handling special items to ensure they're transported safely to their new home.
Furniture lift: Do you have large or bulky items? A furniture lift can do the trick when stairwells and doors are too narrow for these items. Let your removal company know if a furniture lift will be needed.
Setting up and dismantling: Most professional moving companies are able to handle the assembly and disassembly of your furniture.
Cleaning: Many removal companies in Sunderland also offer cleaning services, which helps you get your old home ready for the landlord or owner.
Storage: If you need to store your things for a period while you make the transition to a new home, removal companies usually have short and long-term services for this.
Receive Quotes for Your Move for Free!
Sometimes the hardest part is just getting started, so we've made it easy. Simply fill out a quote request, and we'll get you in contact with removal companies in Sunderland. With potential savings of up to 40%, you can quickly make the right choice! Fill out our no-obligation quote request form and get up to 6 removal offers. Try it today to make your move to Sunderland a walk in the park. Our experienced movers in Sunderland are always happy to help with any questions.