53 moving companies in Derby
Below you find removal companies active in Derby.

Which Factors Affect the Cost of Removal Companies in Derby?
Here, you'll find some of the things that impact your move's price. Don't forget these will be important for removal companies in Derby to know about.
Move size: The less you take, the cheaper the move. Toss out anything you don't need to take, and your wallet will thank you.
Type of truck/van: Big moves require big vehicles, and big vehicles come with higher prices.
Distance to cover: The further you move, the more you'll pay.
Additional services: Movers in Derby usually offer extras like cleaning, furniture dismantling, and other services to make your move smoother.
Move date: The best rule of thumb is to move outside of summer months on a weekday to keep costs down.
Below is a breakdown of the removal costs as well as packing costs for 1-4 bedroom house.
| Number of bedrooms | Removal Costs | Extra (packing and assembling furniture | Total Costs |
| --- | --- | --- | --- |
| 1 | £400 | £150 | £550 |
| 2 | £500 | £200 | £700 |
| 3 | £700 | £400 | £1100 |
| 4 | £800 | £500 | £1300 |
Receive Customised Quotes to Save On Removal Companies in Derby
You're just a few clicks away from receiving personalised quotes for your upcoming move.Fill out our request form to get up to 6 quotes and save on your move. It is free and without obligation. Comparing quotes will give you a better understanding of the price differences and logistical approaches to removal companies in Derby. Arm yourself with the best information and compare prices from several movers in Derby. It is up to you to choose the one that best suits your needs!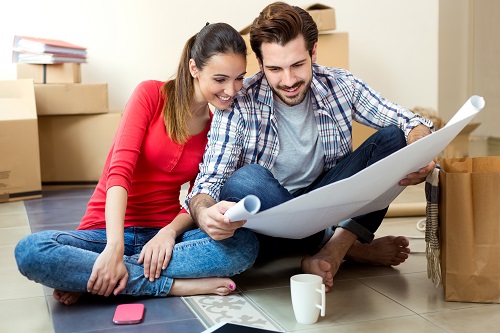 Need Office Removal Services? Find Now Removal Companies in Derby
There's a lot to consider when moving office and it's best to do it alongside office removal companies. Our expert office movers in Derby have the resources and know-how to move a variety of office equipment. From shifting valuable computers and hardware to disassembling desks and cables, our removal companies are experienced to ensure a seamless move.
Moving offices with minimal disruption to your business can be a complicated thing to manage, also if you're moving to a close by city such as Leicester. Leaving it to the hands of professional movers will allow you to focus on other things, such as coordinating transition efforts with your employees.
Here you find the benefits of partnering up with an office removal company in Derby:
Cleaning and packing service available for your old and new offices
Short and long term storage space available upon request
Removals logistics planned and discussed with you.
Dismantling and reassembling service available for all fixtures, furniture, and cables.
Removals in Derby and the surrounding area
When looking for a removal company in Derby, don't forget to consider moving expert that operate in the surrounding area. To help you finding the best match for your removal, we have compiled a lists of the best reviews moving companies in each city.
Removal Companies in Derby and Cities Closeby
Ask Your Removal Company in Derby About Storage Services for your Move
No matter how big or small the move is, moving needs detailed planning, especially if you are in need of storage services. Most removal companies in Derby either offer storage services or partner with storage companies. It is best to consult with your movers in Derby to see how it can best be arranged.
Storage costs depend on how big of storage place you need and the number of days you'll need to store your belongings. If you're moving approximate 1-bedroom worth of goods, you'll need a storage space of at least 70 cubic feet. This storage size ranges between £75- £90 per month.
There are several storage rental options for you to choose from. These options include self-storage containers, lockers, and large rooms.
Services Offered by Removal Companies in Derby
Removal companies in Derby might be able to help you in ways you didn't even realize. Check out our list of additional services that you may benefit from.
Setting up and dismantling: Most professional moving companies are able to handle the assembly and disassembly of your furniture so that your new place is ready to live in as quickly as possible. This can be a huge time-saver and it makes the process much easier.
Packing: Packing your things can be one of the most annoying tasks during your move. If you hire a removal company to do it for you, you can spend your time and energy on other things. Additionally, you can rest assured that your possessions are packed professionally.
Cleaning: Many movers in Derby also offer cleaning services, which helps you get your old home ready for the landlord or owner.
Storage: Sometimes you need to store your things for a period while you make the transition to a new home. In these cases, it's important to keep your furniture somewhere safe. Removal companies usually have short and long-term services for this.
Special requirements: Some moves involve the transportation of special items, such as works of art and instruments. With special requirements like these, it is important to use the expertise of a professional moving or relocation company to ensure that your special items are transported to their new home without complications.
Furniture lift: Large or bulky items might need a special solution. A furniture lift can do the trick when stairwells and doors are too narrow for these items. Let your removal company know if a furniture lift will be needed.
Get No-Cost Quotes For Your Move Now
Sometimes the most difficult part is just beginning, so we've made it simple. We'll put you in contact with removal companies in Derby. It's easy to make the right choice when you compare and stand to save up to 40%! Fill out our quick and easy quote request form (no-obligation) and get up to 6 removal offers. Try it today and make your move to Derby hassle-free. Our certified movers in Derby are always happy to help!