49 moving companies in Gloucester
Below you find removal companies active in Gloucester.

Which Factors Affect the Cost of Removal Companies in Gloucester?
Here, you'll find some of the things that impact your move's price. Don't forget these will be important for removal companies in Gloucester to know about.
Move size: The less you take, the cheaper the move. Toss out anything you don't need to take, and your wallet will thank you.
Type of truck/van: Big moves require big vehicles, and big vehicles come with higher prices.
Distance to cover: The further you move, the more you'll pay.
Additional services: Movers in Gloucester usually offer extras like cleaning, furniture dismantling, and other services to make your move smoother.
Move date: The best rule of thumb is to move outside of summer months on a weekday to keep costs down.
Below is a breakdown of the removal costs as well as packing costs for 1-4 bedroom house.
| Number of bedrooms | Removal Costs | Extra (packing and assembling furniture | Total Costs |
| --- | --- | --- | --- |
| 1 | £400 | £150 | £550 |
| 2 | £500 | £200 | £700 |
| 3 | £700 | £400 | £1100 |
| 4 | £800 | £500 | £1300 |
Get Custom-Tailored Quotes to Save Money on Removal Companies in Gloucester
You're only a few steps away from receiving custom quotes from removal companies in Gloucester. Fill out our quote request form to get up to 6 quotes and save big on your move. It is free, and there are no strings attached.Compare prices from several movers in Gloucester and choose the one that you like best! We have a large selection of skilled and professional movers who are able to meet the toughest of needs. Arm yourself with as much information and move the smart way.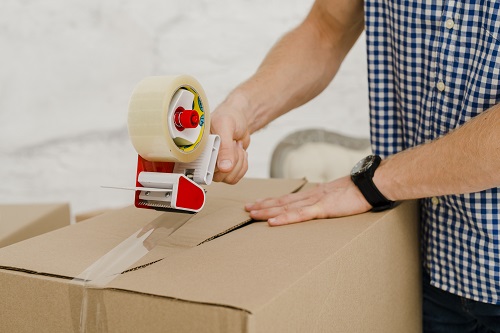 Things to Ask Your Removal Company in Gloucester Regarding Removals Insurance
When you're looking for removal companies in Gloucester, it's important that you check into all of the details of the removal insurance that you take out for your removal. Some policies cover different segments of your entire moving process, whereas others are truly from end-to-end.
Check all of the paperwork of your insurance before your move to make sure that it covers everything you need it to. This is very important when moving internationally but also for a close by removal to Swindon. Goods-in-transit insurance should be included in your policy so that anything that shifts and breaks along the way is covered.
Make sure that you don't fall for any insurance policies that only cover your items until they are on the truck or even at the door of your new home. It's important that the insurance covers from the time the mover picks up the item at your old home to the time they set it down in your new one. Movers in Gloucester should be able to walk you through all the options.
Removal expert in Gloucester area
Are you moving whitin the Gloucester area? Or you want to compare more companies? Then check out removal companies in the region or cities closeby. Below, you find information about local movers and the best way to get in contact with them.
House removals near Gloucester
Things to Check Off Before Moving House
Above, we showed you how much you might pay for removal companies in Gloucester. Here are some more suggestions on how to prepare for your move:
Don't forget to change your address
Setting up post forwarding will ensure you don't miss a single correspondence. Also think about who else might need to have your new address like your job, city hall, and your friends and family. We offer a great change of address checklist that can help you keep everything under control.
Keep your utilities up to date
You might move at a time that isn't in line with your billing cycle. If this is the case, it is very important that you inform your utilities about your move so that they know what to expect and only bill you for what you use.
The more you take, the more you'll pay for your move. If you own things that you don't want any longer, try selling them.
Throw some old stuff away
When moving to Gloucester, it could be good to think about the stuff you no longer need. If you can't sell it, it might still be worth getting rid of things you don't want or need.
When you decide to handle packing yourself, it's easy to leave it until the last moment and create a time crunch. Don't complicate your moving day! Pack in advance and make sure you don't stress yourself out with procrastination. You can also have the movers in Gloucester do the packing for you before bringing everything to Gloucester.
Benefits of Hiring Removal Companies in Gloucester
Movers in Gloucester might be able to help you in ways you didn't even realize. Check out our list of additional moving services that you may benefit from.
Special requirements: It is important to use the expertise of a professional moving company when handling special items to ensure they're transported safely to their new home.
Furniture lift: Do you have large or bulky items? A furniture lift can do the trick when stairwells and doors are too narrow for these items. Let your removal company know if a furniture lift will be needed.
Setting up and dismantling: Most professional moving companies are able to handle the assembly and disassembly of your furniture.
Cleaning: Many removal companies in Gloucester also offer cleaning services, which helps you get your old home ready for the landlord or owner.
Storage: If you need to store your things for a period while you make the transition to a new home, removal companies usually have short and long-term services for this.
Receive Free Quotes for Your Move From Local Companies
What are you waiting for? Just fill out a quote request, and we'll put you in touch with removal companies in Gloucester. With savings up to 40%, the right choice is easy! Fill out our no-strings-attached quote request form and receive up to 6 removal offers. Give it a try today to make your move to Gloucester a breeze. Our qualified movers in Gloucester are always eager to help with any questions.