Are you planning on moving house soon and are now searching for local removal companies in Chelmsford? Here, we cover the costs and services involved when hiring a removal company as well as important tips for your move.
Find moving companies in Chelmsford
Below you find removal companies active in Chelmsford.

How Much do Removal Companies Cost in Chelmsford?
Are you moving house? To know the cost of your move you can contact removal companies in Chelmsford: they will offer you a price based on the determinants of your removal. The price, in fact, depends on the amount of items you need to move in your new house, the distance between the old and the new house, the use of extra moving services, such as packing, storing, cleaning, and assembly of furniture, and, last but not least, your moving date. Therefore, to receive an accurate moving quote, you should talk details with the removal company in Chelmsford. Often they will request an inspection to check whether there are accessibility challenges or particularly large items to transport. If you would like to know the average prices of house removal in the UK, check the table below. You will see how the extra packing service can impact the total cost of your removal.
| Number of bedrooms | Removal Costs | Extra packing costs | Total Cost |
| --- | --- | --- | --- |
| 1 | £400 | £75 | £475 |
| 2 | £500 | £120 | £620 |
| 3 | £700 | £150 | £850 |
| 4 | £900 | £200 | £1100 |
Contact Removal Companies in Chelmsford Today
Are you looking for the right house mover at the right price? You're a few clicks away from getting customised quotes for moving companies in Chelmsford. Fill out our online quote request form to receive up to 6 quotes and save on your move. There's no obligation to use the companies who provide quotes, and the best part is that it's free. Compare prices from removal companies in Chelmsford and decide on the one that meets your exact needs.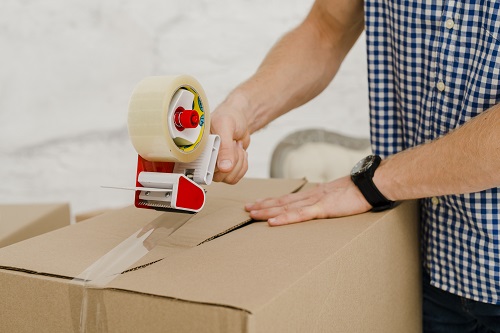 Need Office Removal Services? Find Now Removal Companies in Chelmsford
There's a lot to consider when moving office and it's best to do it alongside office removal companies. Our expert office movers in Chelmsford have the resources and know-how to move a variety of office equipment. From shifting valuable computers and hardware to disassembling desks and cables, our removal companies are experienced to ensure a seamless move.
Moving offices with minimal disruption to your business can be a complicated thing to manage, also if you're moving to a close by city such as Watford. Leaving it to the hands of professional movers will allow you to focus on other things, such as coordinating transition efforts with your employees.
Here you find the benefits of partnering up with an office removal company in Chelmsford:
Cleaning and packing service available for your old and new offices
Short and long term storage space available upon request
Removals logistics planned and discussed with you.
Dismantling and reassembling service available for all fixtures, furniture, and cables.
Removals in Chelmsford and the surrounding area
When looking for a removal company in Chelmsford, don't forget to consider moving expert that operate in the surrounding area. To help you finding the best match for your removal, we have compiled a lists of the best reviews moving companies in each city.
Removal Companies in Chelmsford and Cities Closeby
Tips for Making the Moving Day Stress-Free
If you want to have a stress-free moving day, moving checklists and preparation are highly suggested. Below we offer you some suggestion to make your removal easy.
Ask your removal company in Chelmsford for an estimated time-frame for their work so that you can schedule a cleaning service to stop by once the movers are all done.
Don't forget to consider how long it will be until you're into your new place so that you can pack accordingly and keep your essentials clothes at hand.
It may go without saying, but make sure you wake up well before the movers arrive to avoid any time crunch once they're at your door. Plan out a quick but energizing breakfast that you can prepare the night before to avoid having to do much on the big day.
Maybe even run out to a local café to pick something up so you can have everything completely packed. If you bring some coffee or snacks for the movers in Chelmsford, they'll be sure to take extra special care of your belongings.
European and Intercontinental Removal Companies in Chelmsford.
When dealing with international removals, you'll be looking into quite a few more factors than you would with a domestic move. Not all removal companies in Chelmsford will be willing to handle an international removal. Furthermore, if you are moving quite far away, you might have to deal with services that most movers in Chelmsford are not even equipped to handle.
Depending how far away you'll move and how fast you need your belongings to arrive there, you'll have a handful of options at your disposal. If you can't access your new home by land, you'll have to consider shipping by sea or by air. Sea freight is usually the cheapest option, and air is the most expensive.
Either one will also include a land element from the port or airport to your door. International removal might have also extra costs due to customs duty. Also, the longer your stuff will travel, the greater the chance that something will break, so look into insurance that will cover your belongings the whole way!
Look for the Best Deals and Local Removal Companies
Are you ready to find the right moving company for you? Your next step is sending a quote request to reliable removal companies in Chelmsford. If you see multiple price quotes in one place, you can easily figure out which one offers the best value for money. With a savings potential of up to 40%, you benefit enormously from comparing several offers. Fill out our no-obligation inquiry form and receive up to 6 removal offers. In this way, you increase your chances of a successful and easy move in Chelmsford. Our experienced movers in Chelmsford are happy to help and answer any questions you may have.