45 moving companies in Weston-super-Mare
Below you find removal companies active in Weston-super-Mare.

How Much Does it Cost Hiring a Professional Removal Company in Weston-super-Mare?
There are many things that can affect the price of removal companies in Weston-super-Mare. Knowing what they are ahead of time will help you figure out how to save money. The best way to know the average price of your move is contact directly the companies. Below, you'll find the main question to ask yourself to determine your move's price. Make sure to keep them in mind when requesting quotes for moving companies in Weston-super-Mare.
How big is your move?: The more you move, the more it costs. It's good to think of ways to consolidate your belongings as much as possible
How far away is your new home?: Distance is a significant factor in the price
When will you move?: If you move during the week, you can stand to save a lot of money. The more flexible you are, the cheaper your move can be
In the table below you find the average price for a small house removal.
| Service | Volume | Average Cost |
| --- | --- | --- |
| Removals: Loading and unloading (75 mile distance) | 600 cubic feet | £500 |
| Packing services and moving boxes | 20 boxes | £175 |
| Disassemble and reassembly | 1 beds, 1 table, 2 drawers | £125 |
| Total | | £800 |
Contact Removal Companies in Weston-super-Mare Today and Save
You're a few clicks away from getting customised quotes from movers in Weston-super-Mare. Fill out our online quote request form to receive up to 6 quotes and save on your move.There's no obligation to use the companies who provide quotes, and the best part is that it's free. Compare prices from removal companies in Weston-super-Mare and decide on the one that meets your exact needs.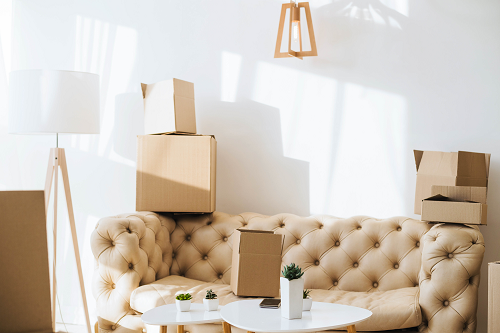 Moving with kids? Why a Local Removal Company in Weston-super-Mare is Convenient
When moving with kids, the work begins even earlier than usual. It's important to get your kids involved in the process and having fun with it from the beginning so that it becomes something to look forward to.
If your current home is not too far from your future home, it's a good idea to look for local removal companies in Weston-super-Mare that specialise in same day moves. Moving in one day will minimise the number of unfamiliar environments that your kids will have to deal with and make for an easier transition.
Maintaining as regular a schedule as possible will help your kids feel more comfortable during the whole process. Movers in Weston-super-Mare can vary quite a bit in price especially since there are more who are willing to do short moves, for example to Exeter or Poole, so the best way to save money is to compare a handful of quotes to make sure that you are getting the best deal possible on your move.
Removals in Weston-super-Mare and the surrounding area
When looking for a removal company in Weston-super-Mare, don't forget to consider moving expert that operate in the surrounding area. To help you finding the best match for your removal, we have compiled a lists of the best reviews moving companies in each city.
Removal Companies in Weston-super-Mare and Cities Closeby
Tips to Save Money on Removal Companies From or To Weston-super-Mare
Getting rid of things you don't need
Removal costs are mainly determined by the volume of moving goods. When moving to Weston-super-Mare, however, you not only have to think about the things you want to bring to your new home, but also the things you no longer want to keep. You can save money by getting rid of anything you no longer want or need, resulting in fewer items.
Packing yourself
To save on moving costs, one of the easiest things you can do is packing your possessions yourself. If you need to transport valuable or fragile items, you may want to leave the packaging of these items to the removal company in Weston-super-Mare. However, you can pack everyday items yourself, and it can be easier to unpack because you'll know exactly where you packed everything.
The right timing
The timing of your move is an important factor in calculating your removal costs. Depending on when you move, the prices of movers in Weston-super-Mare may vary significantly. This has to do with the fact that most relocations take place during the warmer months and on weekends. If possible, try to move on a weekday.
European and Intercontinental Removal Companies in Weston-super-Mare.
When dealing with international removals, you'll be looking into quite a few more factors than you would with a domestic move. Not all removal companies in Weston-super-Mare will be willing to handle an international removal. Furthermore, if you are moving quite far away, you might have to deal with services that most movers in Weston-super-Mare are not even equipped to handle.
Depending how far away you'll move and how fast you need your belongings to arrive there, you'll have a handful of options at your disposal. If you can't access your new home by land, you'll have to consider shipping by sea or by air. Sea freight is usually the cheapest option, and air is the most expensive.
Either one will also include a land element from the port or airport to your door. International removal might have also extra costs due to customs duty. Also, the longer your stuff will travel, the greater the chance that something will break, so look into insurance that will cover your belongings the whole way!
Get Free Quotes For Your Move!
Getting started is tough, so we're making it easy. We can connect you with removal companies in Weston-super-Mare and making you save up to 40% with a short few minutes! Fill out our quote request form with no obligation and get up to 6 removal offers. It's the easy way to take the stress out of your move, find the best mover at the best price. Our professional and experienced movers in Weston-super-Mare are always happy to help.