31 moving companies in Dundee
Below you find removal companies active in Dundee.

How Much Does it Cost Hiring a Professional Removal Company in Dundee?
There are many things that can affect the price of removal companies in Dundee. Knowing what they are ahead of time will help you figure out how to save money. The best way to know the average price of your move is contact directly the companies. Below, you'll find the main question to ask yourself to determine your move's price. Make sure to keep them in mind when requesting quotes for moving companies in Dundee.
How big is your move?: The more you move, the more it costs. It's good to think of ways to consolidate your belongings as much as possible
How far away is your new home?: Distance is a significant factor in the price
When will you move?: If you move during the week, you can stand to save a lot of money. The more flexible you are, the cheaper your move can be
In the table below you find the average price for a small house removal.
| Service | Volume | Average Cost |
| --- | --- | --- |
| Removals: Loading and unloading (75 mile distance) | 600 cubic feet | £500 |
| Packing services and moving boxes | 20 boxes | £175 |
| Disassemble and reassembly | 1 beds, 1 table, 2 drawers | £125 |
| Total | | £800 |
Contact Removal Companies in Dundee Today
Are you looking for the right house mover at the right price? You're a few clicks away from getting customised quotes for moving companies in Dundee. Fill out our online quote request form to receive up to 6 quotes and save on your move. There's no obligation to use the companies who provide quotes, and the best part is that it's free. Compare prices from removal companies in Dundee and decide on the one that meets your exact needs.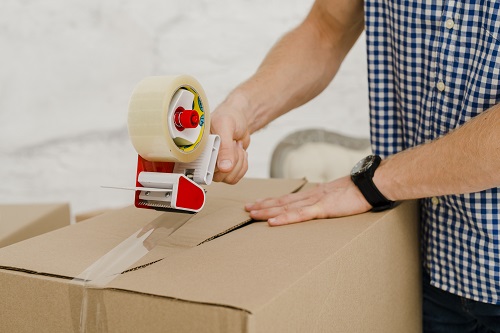 Examples of Average Costs for Removal Companies in Dundee
The total distance to-be-travelled is among one of the most important factors that affect the total cost of removal companies in Dundee. The further away your destination is from your current home, the more you'll have to pay for your house removal. Some movers in Dundee either charge a certain amount per hour plus another per mile or simply charge a specific amount per mile. For example, when moving from Dundee to Southampton, you can expect and extra cost of £1 per mile for an average of £40 more on the total.
Aside from the cost of removal and additional services you add-on, there are certain factors that will affect your total cost. Being aware of these during your planning phase will help you identify areas to save on your removals in Dundee.
Time of year: Do you plan to move during the weekend or on a weekday? What about on a federal holiday? Are you flexible on dates?
Accessibility: Is it easy to access your current home and your new one to pick up and deliver your belongings?
Mode of transport: What type of vehicle is needed to make the move happen?
House removals in Dundee area
Searching for a removal company in Dundee? Don't forget to check out also the moving expert operating in the surrounding areas. Below you find certified companies in five of the closeby cities in the area of Dundee. Check out their profile and reviews and make the best choice for your move!
Moving Companies near Dundee
How to Prepare Large, Bulky Items For Your Move
You are preparing a removal and you have some large items to bring into your new home. First, ask yourself this question: can you do it or do you need professional help? If the item is too complicated, it's not worth risking injuries or damaging the item itself. Ask movers in Dundee and let them handle it: the removal cost is usually affordable and your move is easier with a company. In this case it's important to take time to think through the logistics of your move. Will your piano fit through the door and around the corner? Do you need to break it down into smaller pieces? Will you need special equipment to move large items, such as a roller table? If so, it's best to inform your removal company in Dundee so they can bring the right gear. Be sure to talk to your moving company about furniture blankets, pads or bubble wrap for protecting the floor and walls.
Consider removing furniture legs, handles, and pulls. Be sure to label everything you remove so you or the moving company can put it back in its correct room. Painter's tape is a great option for labels on the fly. By getting some help from a removal expert, your large item removal will be easy.
European and Intercontinental Removal Companies in Dundee.
When dealing with international removals, you'll be looking into quite a few more factors than you would with a domestic move. Not all removal companies in Dundee will be willing to handle an international removal. Furthermore, if you are moving quite far away, you might have to deal with services that most movers in Dundee are not even equipped to handle.
Depending how far away you'll move and how fast you need your belongings to arrive there, you'll have a handful of options at your disposal. If you can't access your new home by land, you'll have to consider shipping by sea or by air. Sea freight is usually the cheapest option, and air is the most expensive.
Either one will also include a land element from the port or airport to your door. International removal might have also extra costs due to customs duty. Also, the longer your stuff will travel, the greater the chance that something will break, so look into insurance that will cover your belongings the whole way!
Get Free Quotes For Your Move!
Getting started is tough, so we're making it easy. We can connect you with removal companies in Dundee and making you save up to 40% with a short few minutes! Fill out our quote request form with no obligation and get up to 6 removal offers. It's the easy way to take the stress out of your move, find the best mover at the best price. Our professional and experienced movers in Dundee are always happy to help.